Perfect your logo
Get your logo just right within your sessions. You may resize, position and adjust it to perfection.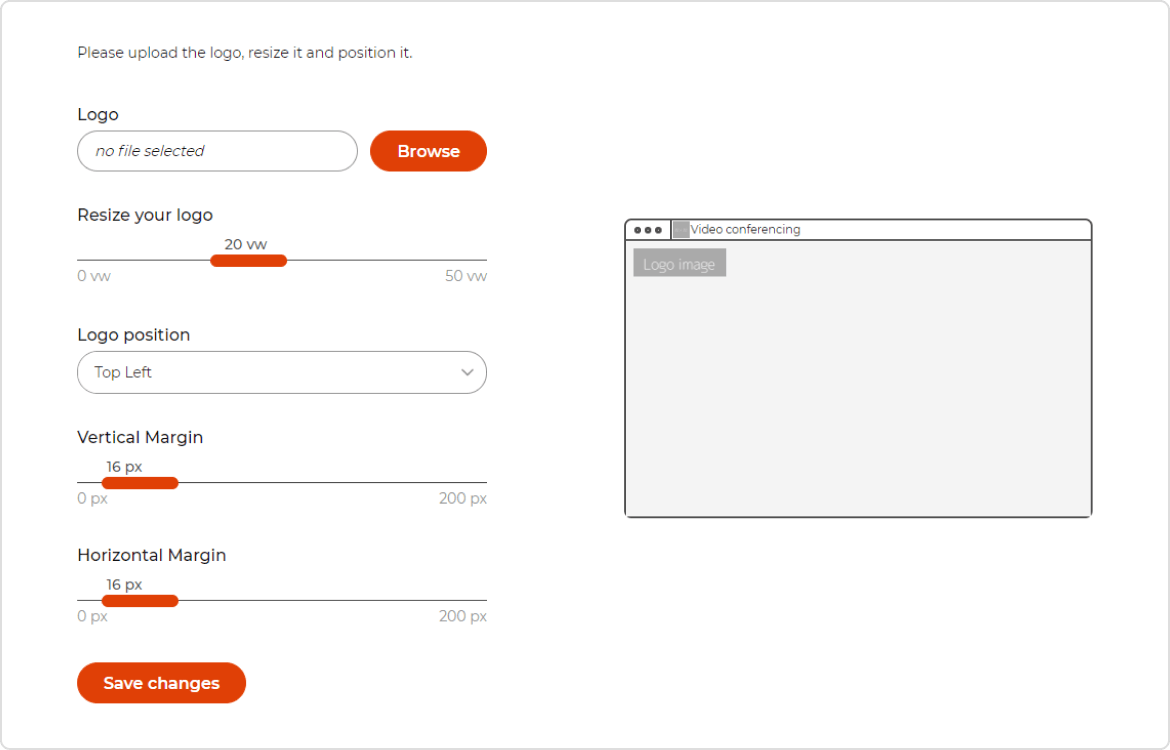 Add your favicon
Having your personal space also means being able to upload your own favicon to showcase your logo further.
Find a font you fancy
Your personal branded space should also be able to showcase a font you think suits best.
Use your brand colour
Creating your colour scheme and representing your brand's ethos is what this is all about.
"The white-labelling is also a nice touch, and looks slick."
Daniel White
Founder & CEO, Tappy.co
Get to the button of it
Perhaps you are more a rounded-edge kind of company? Or do you prefer square edges? Choose that yourself.
Integrate with your domain
Fully customising your space means using your domain. Choose what works best - i.e. meetings.yourcompany.com.
Search engine optimization
When sharing your links, to others online, you should want your brand and name to be right up and centre.
Data Processing Agreement
Need to ensure you are GDPR compliant when working in the EU? We've got you covered with our DPA.